If you're here reading this you probably know that we're a coffee roastery in the UK's South West, tucked away on the edge of Dartmoor National Park.
Over the past few years, we've won some huge awards for our coffee, culminating in winning 50% of the highest awards in the national Great Taste 'Espresso' category in 2019. But, like most roasters in the world, we've been using single-use plastic packaging. We knew this needed to change. The problem was finding readily-compostable packaging that also preserves the taste of our award-winning coffees.
A year of research and meticulous trial and error led us to a discovery – packaging made from sustainable plants, that uses less energy to produce, that is easy to compost and once composted improves the soil.
It's the holy grail of packaging and we've finally launched it.
Ask to try our 100% compostable packaging, produced with all our futures in mind.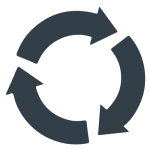 THE PACKAGING
We're currently rolling out our compostable bags across all Voyager packaging – commercial or wholesale compostable packaging and retail compostable packaging – you might have already started to see these new grey and white bags! They're made from plant starches and after use the resulting compost will help grow more plants.
To add to the excitement we'll also be composting your old bags at The Roastery on the edge of Dartmoor National Park to help develop a circular packaging solution to the coffee industry's current crisis.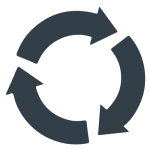 THE PROCESS
These bags are 100% made from plants, a renewable source.
Specific plants – corn, sugar cane and beets – produce starches.
The starches convert into poly-lactic acid through milling, hydrolysis, and fermentation.
After use this bag can be hot composted, breaking down quickly.
This material has a far smaller carbon footprint than traditional packaging production.
The resulting compost is a great soil improver helping to grow more plants!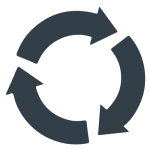 PROTECTING OUR FUTURE TOGETHER
We need you. We need like-minded individuals, baristas, cafe-owners, business-owners, flat-white drinkers, and home-brewers to come together, support and promote a culture of compostable packaging as an 'expectation', not a luxury.
The large proportion of independent or specialty coffee houses have either promoted and rewarded the use of reusable takeaway cups or they've opted for compostable single-use ones. Aside from the big chains, we've come so far on this front. However, as it stands only a persistent few think about the packaging behind the coffee they're buying – both for home use and the packaging behind the coffees they buy at their favourite coffee haunt.
You can change that.
You can buy great coffee in compostable packaging.
You can choose to serve specialty coffee in your cafe, restaurant, or hotel that uses a completely circular packaging system.
You can start a conversation with your local barista about using compostable packaging. Just ask for more information.